Do you suffer from writer's block or need a creativity boost?
Your day will be saved by our team of writers and editors!
Allow us to turn your research into high-quality creations.
Writing
---
Does writer's block have your head spinning? Do you have ideas, but not sure how to organize them? We can assist! Let SVAS transform your thoughts into masterful creations.
Pricing
Editing & Proofreading
---
Do you require a second pair of eyes to review your final project? Allow us to proofread your work for spelling, grammar, syntax, and other issues.
Pricing
Design
---
Does your content need a little extra "spice"? Take advantage of our print and project design services. It doesn't matter if it's a company handbook or restaurant menu - we do it all!
Pricing

"We enjoyed staying in this beautiful home. It had lots of space for our family and was perfectly situated."
Jessica M.
Short Term Rental Guest

"The house was spotless and beautiful…….. Truly some of the kindest people I have met through AirBnB."
Matthew S.
Short Term Rental Guest

"By far one of the greatest places I have stayed in. Extremely clean, exactly like the photos, super warm and cozy!"
Dawanna L.
Short Term Rental Guest

"This place is absolutely amazing. Great location. Spacious bedrooms and comfortable bed and pillows!"
Fatimah R.
Short Term Rental Guest

"Beyond stunning! The decor gave me home inspiration."
Angela S.
Short Term Rental Guest

"This house served as a beautiful back drop to our agenda. It was the perfect space. The decor is exceptional!"
Deatria W.
Short Term Rental Guest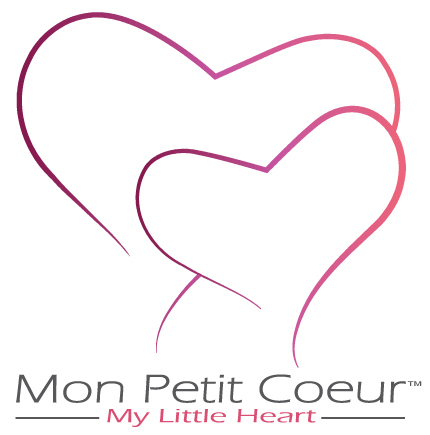 "The services offered by this knowledgeable entrepreneur is not only personalized but detailed and served with professionalism. She has amassed a network within various industries to leverage information to meet the needs of her clients. Each client can expect that all projects will be matched with exceptional organizational and communication skills. The scale of the project does not matter, each met with the same level of dedication and delivery."
Norine M.
Owner, Mon Petit Coeur

"Latoya's work ethics speak for itself! Latoya is extremely intelligent, passionate, hardworking, and reliable. There is no project big enough that Latoya cannot handle. She is a dream to work with. She analyzes, perfects, executes, and always meets her deadlines!! Every C.E.O excites themselves to know that they can have a young professional on their team like Latoya! Some people struggle, Latoya flourishes!!"
Kenford P.
CEO, The Peli Firm

"Latoya Stiggers is one of the most professional experts I've had the opportunity to work with. She is direct, understanding, and very skillful in all aspects of completing a project. Latoya takes her responsibility seriously and creates a very comfortable atmosphere with communication and very brilliant presentations. She is also very dedicated to making your company's ideas a reality."
Antonio E.
Owner, FullyPrivilege

"It is a pleasure working with Latoya! She is professional, creative and has excellent attention to detail. She has a wealth of knowledge and expertise and is extremely helpful. I definitely recommend her. You won't be disappointed!"
Stephanie S.
Co-Owner, Scott's Homestyle Cooking & Catering

"Latoya is dependable and creative. She works her magic whether it's a small entertainment piece or data research."
Marissa S.
Writer, The Voice of Black Cincinnati

"Here at Impact Change NOW we expect nothing but the best. Latoya has been absolutely outstanding to work with and she knows her stuff. I recommend her services to all."
Seron B.
Founder, Impact Change Now

"I was very pleased with the services provided by Latoya – she exceeded my expectations when I received my bio. When clients visit my website, one of the things they always mention is how well-written my bio is. I would definitely recommend her to anyone investing in their brand, book, website, or company.
DeAndre F.
Owner, Dre Shot This Photography

"Latoya Stiggers has been a member of our church for several years. She has worked on both the planning and steering committees and she also works with our youth department. Her work in community outreach is phenomenal. She has been a personal assistant to the Pastor, typing, making contracts, visitations, hospitality, and missionary duties. Overall, Latoya has been a notable asset to Faith Temple and we are blessed to have her."
Bishop J. Spencer
Faith Temple Ministries

"Latoya's ability to keep a team on target is nothing short of incredible. She has proven to be an absolutely indispensable asset in our organization's success."
Marcus B.
Lead Developer/Billboard-charting Music Producer, OG Interactive
If you're unsure as to your needs, please complete schedule your complimentary 15-minute Consultation so that we can evaluate your needs together. Then, we'll work together to choose the right package (and add-ons where applicable) that match your objectives and desired outcome.
…while choosing your package
PROOF OF CONCEPT
Think of your opportunity costs. The more time that you, as a business owner, spend on performing administrative tasks is less time that you have focused on growing your business.
THE SVAS GUARANTEE
SVAS strives to provide professional and timely services. After an agreement is formed and a business relationship is established, services will begin following our on-boarding consultation.  If changes are desired, SVAS will be available to discuss any applicable updates.
A LA CARTE SERVICES
Tailor your package with add-ons to add extra value and to fit your specific needs. A la Carte services are valid for the one specified service only. Hours may not be split nor applied for other services/packages.
SCHEDULING & SUPPORT
Should you desire to get in touch with me to discuss your project, please first submit a ticket here. If the matter is urgent, schedule a time for us to talk here.
REFUNDS
As a Matter Of Course, Accounts are billed on a Monthly basis and is non-refundable once paid. However, if you would like to cancel your services (within the 30-day period), submit a ticket detailing the issue for review. Each Account will be reviewed on a case by case basis.
FREQUENTLY ASKED QUESTIONS
You're probably already overwhelmed so there's no point in making your life any more complicated. Here are some FAQs for your review. If you're a Client and have a question regarding an ongoing assignment, please submit a ticket.